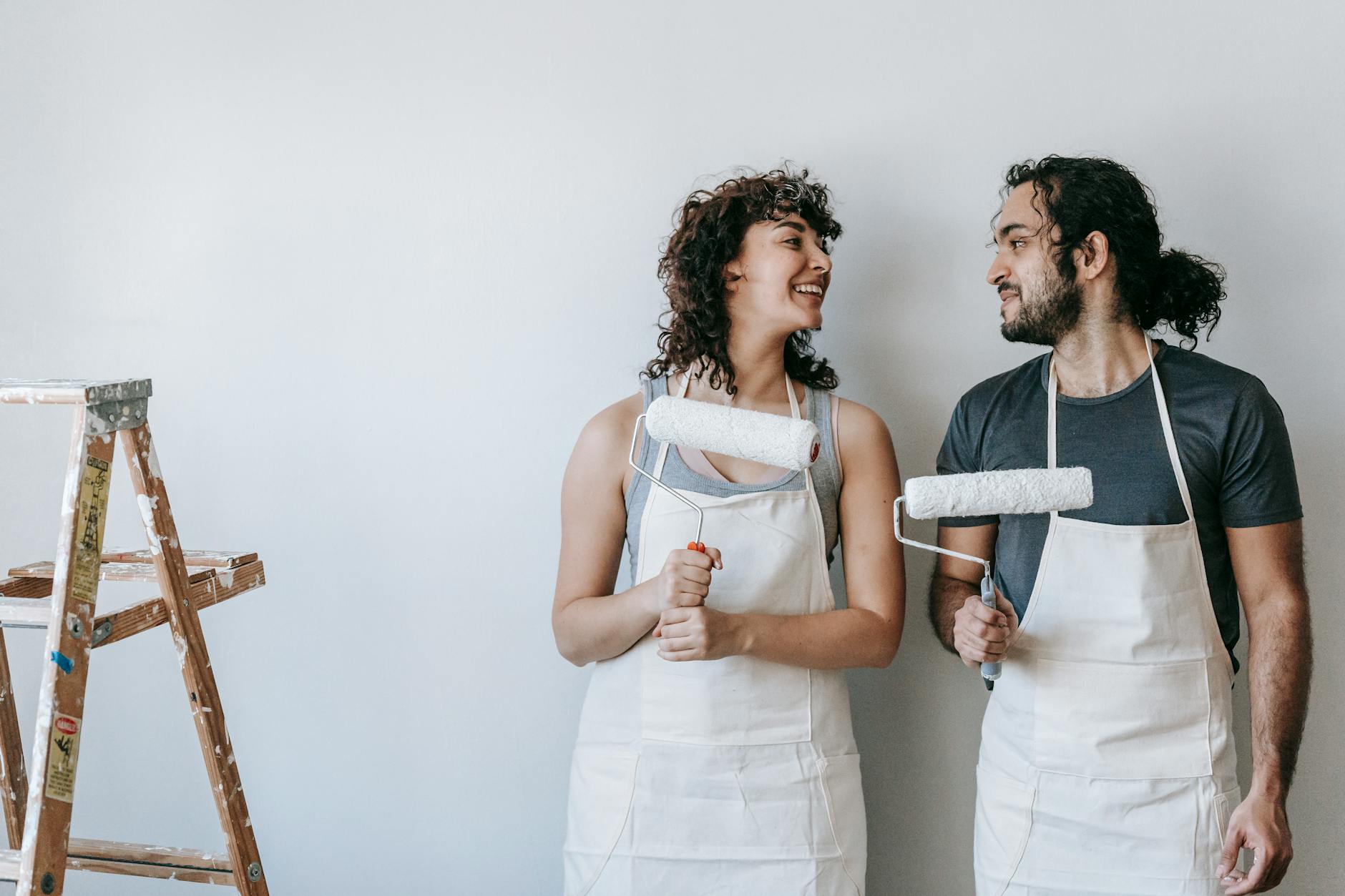 Home improvement projects can offer several benefits, from adding to the value of your home to helping a seller land a buyer, but they can also prove useful when you're looking to make some extra money. Because so many homeowners and renters are eager to find DIY inspiration for every budget these days, there are lots of platforms to choose from when you're ready to monetize your hard work. Starting social media channels can help you gain followers and spread the word about your expertise, or you might even start your own business helping others make renovations or updates to their homes. Take advantage of professional services that can help you make the most of your goals. RealProTour can assist with your photography needs and can even help you create beautiful floor plans when you're ready to make some changes. You can also look for funding to complete big projects so you won't have to worry about laying out a large chunk of cash at once.
Figure out your budget
Before you can start monetizing your home projects, you'll want to figure out what your budget is and how you'll find funding. One option is to take out a home equity loan. The amount of this type of loan is determined by the difference between how much you still owe on your mortgage and the current market value of your home, so it's important to do a little homework and figure out how much your house is worth. This number will also tell you how much you can viably sell your home for should you decide to put it on the market, so do a little reading and learn all you can about the process before you get started.
Get your name out there
Once you have your project budget sorted out, you can start thinking about how to build up an audience. Gaining a following on social media is one of the most surefire ways to monetize your skills, so start taking before and after photos, process videos, and tutorial videos to share on a YouTube channel, Facebook, Instagram, and TikTok, and research the different programs available for monetizing your content. Do live sessions where you show your followers exactly how you handle certain aspects of a renovation or improvement project, and take questions from viewers that you can answer in real-time. Set up a blog that details your work and inspiration, and connect it to your social media accounts so you can benefit from ad clicks with every visitor.
Look into affiliate marketing
After you've garnered an audience, you might consider getting into affiliate marketing. This is a great way to boost your followers and earn a commission at the same time, and it often doesn't involve much more work than you would already be doing for your own blog or social media accounts. Think about which companies would be a good fit for you and inquire about promotional opportunities that will be beneficial to both them and you.
Start your own brand
Once you have some experience and have gathered a good amount of followers, you might consider starting your own business. Whether you want to begin offering your renovation services to others or are interested in building your own line of home decor or tools, there are several ways you can make a career out of doing what you love. Gather inspiration from other self-made home improvement entrepreneurs, and look for ways to network or partner with them. 
Monetizing a home improvement hobby takes a little time, but if you can utilize online resources in order to spread the word about your projects, you'll find success much faster. Don't forget to seek help from pros when you need assistance with major projects or specialty services.
Ready to access all the great services RealProTour has to offer? Get in touch today.Photo via Pexels